Oh man. I can't believe how long it has been since I have even thought about this blog. After my yucky post about surgery and how hard that was for me, I think I went on a social media purge. If I am being totally honest, I love letting people into my life through my blog...good and bad. Maybe sometimes I am a little too open, but the payoff is great and I got so many incredible emails of encouragement and people who had explained that my situation had helped in some shape or form. Trust me, if I am going to go through tough stuff having people there to support you whether you know them or not/knowing that maybe in some small way it is helping someone else.... helps gets me through it.
That being said, I just wanted to be alone for a while. So I went on a hiatus and kind of needed a break from anyone knowing what is going on.
Is that weird? Maybe. Maybe it is more weird that I am willing to broadcast my feelings to tons of strangers.
Either way, I'm back.
So I am going to do a quick recap....with not too much detail because it would take a really long post that no one but me would two craps about. So here is a little update:
Firstly, I have just been trying to heal, rest, and take it easy by having no job and not going to school. I hardly know what to do with myself....but it has been good. I have been working out with the old folks at the hospital gym (although you can hardly call it working out since I got about .2 mph on a bike...I fall far behind the 80 year olds stamina there. Embarrassing but true. I'm getting there though!) and sleeping a ton.
It has been nice to not do much because I really needed it...but I hate not being independent. So in about 2 seconds here I am going to be doing some major job hunting with first on the list applying for a teaching position at the MTC.
At the end of May my aunt and uncle flew me out to Minnesota to visit them. They seriously spoiled me rotten and I loved being with them so much! My uncle is the treasurer of Best Buy (NBD) and so that is the reason they live there. I love being with their kids and it was so fun for me to be a kid again.
We:
1) Went to one of their 10,000 lakes
2) Ate a super sweet steakhouse for my cousin's 15th birthday (literally the fanciest restaurant I have ever been to.)
3) Played spa night with facials, pedis, manis, and makeup.
4) Jumped on the trampoline (I mostly just let them bounce me haha)
5) Watched plenty of "My Little Pony"
6) Saw lots and lots of movies on their sick home theater as well as the Imax
7) Colored a lot
8) Used my rusty imagination and played bakery and library and dolls
9) Snuggled lots
10) Went to all their cute end of year performances
It was a blast.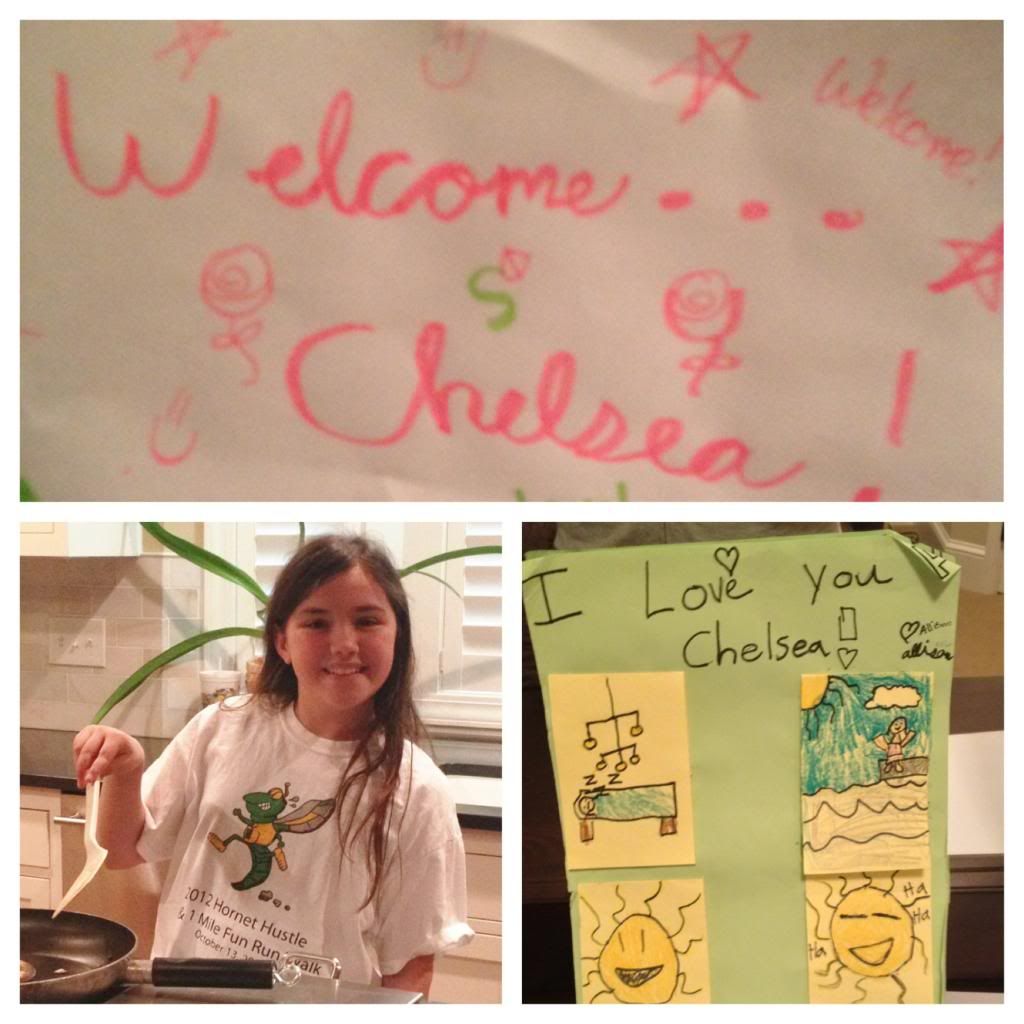 Then after a few short days at home, I packed up to get ready to head for Hawaii.
I know....lot's of traveling. I have been to Minnesota, Oahu, Maui, Arizona, and Nevada in the last 3 weeks. My body is swollen, sore, and beyond tired. But it was so worth it!!
To start, we were trying to do this trip CHEAP. Although we saved a lot through doing everything discounted, anyone who knows Hawaii knows there is nothing cheap about it.
We did go on a discount airline called Allegiant that was only 240 round trip from Vegas to Oahu. It was obvious it was a discount airline since the seats were about half the size of a regular plane, their seats don't recline, half as much less leg room, no food is served, blankets and pillows cost, as well as it is extra to reserve your seat. They could have stuck me on top of the plane and it might have been almost as comfortable....it was pretty hilarious. Since we are all pretty laid back and willing to scrape where necessary, we made it....but my body hated me for it. I was so full of water after those flights. We also stayed in quite the dive in Waikiki. Everything in Waikiki is a dive unless you pay an arm and a leg...however...just to give you an idea - they ran out of pillows and towels, charged us for parking that wasn't there, had us park one night in a place where you couldn't open the car doors....on top of it, the security guard was the one who placed us and then put a ticket for parking in the very spot that night! Ha! Then the springs were sticking out of the bed so bad that we used our beach mats and towels on top of the mattress so we could lay on it.
It. Was. Hilarious. These are not complaints, just more like funny and ridiculous things that happened while trying to save a few bucks. All I can say is we would do pretty OK being homeless because we showered and got ready in bathrooms with no stalls and showers on the beach.
GOOD. Times.
We did everything and saw everything in a short amount of time.
In Oahu we went to:
1) Leonard's to get Malasadas (THE BEST)
2) Ate at the shrimp trucks
3) Went to North Shore, Hukilau, Sunset, and Waikiki beaches.
4) Did the PCC
5) Ate at Haleiwea Joe's and checked out the quaint little town (Best sea food I have ever had)
6) The Dole pineapple plantation
7) Went to Wahiwa (a little sketchy)
8) Ate at Dong Yang (local and Papa's fave)
9) Pearl Harbor
10) La'ie and the temple
11) The international market
In Maui we went to:
1) Wailea and Kihei
2) (Part of) The road to Hana/Bamboo forrest
3) Black Rock
4) Lots of pool time
5) Snorkeling
6) Buba Gumps
7) Front street shops
8) Shave Ice with Haupia
9) Paiea
10) Lahina
11) Boogie Boarding
12) Spending time with cousins
13) Paddle boarding
14) Beach, beach, and more beach
It was so dang fun. I think I need a vacation from my vacation because that last leg killed me. We had to leave our hotel in Maui at 3 AM to make our flight that left at six. It is a 20 min flight to Honolulu, then 6 hour flight to Vegas. We drove to St. George that night, slept there, then drove the rest of the way home. Pooped me clear right out.
I am so happy that I was able to truck through the trip. Pretty good I would say for having surgery just 2 short months ago and less than a year since open heart. I definitely felt it and there were a couple of days where I had to stay in, but I would say I did pretty freaking good!
Now it is back to real life......
More later!